The first trial seems to do it very well in the Mixcloud Charts for dark music. Hitting the top 20 and top 10 positions. Please share it with your friends, we want to give it a blast for getting people on the dance floor with new and fresh darkness.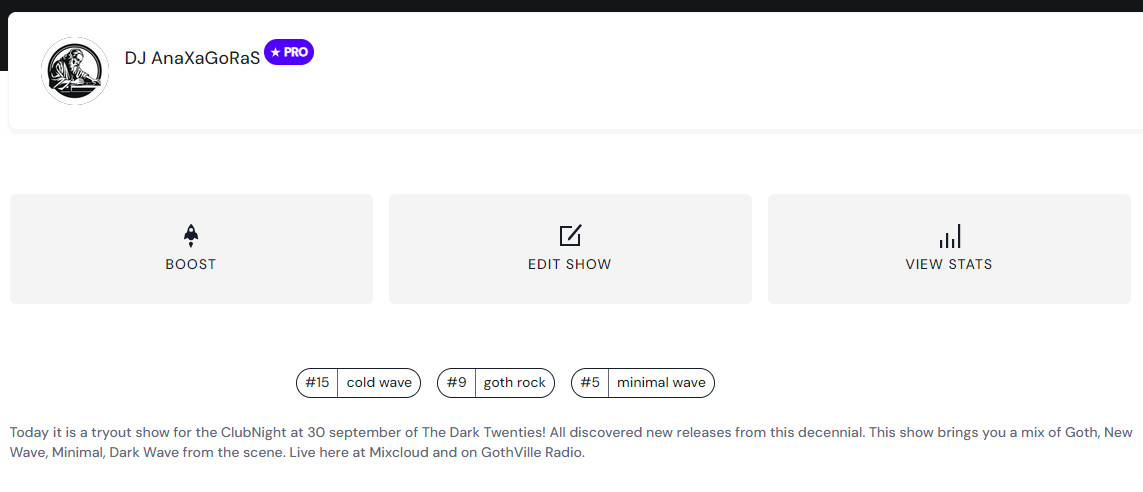 #15 in the Cold Wave Chart
#9 in the Goth Rock Chart
#5 in the Minimal Wave Chart
While we know that not every interested "like" on our Facebook event is coming to visit our this evening. But please keep in mind that the venue is only capable of hosting up to 250 people 
Registering your free entrance for visiting the ClubNight will not harm, and those who are registered will have the privilege to enter in case it is full house... you can Register Here...
In case you missed that show, you can re-listen it here...